Every product packaging should be unique and consistent with your brand. However, the best cannabis packaging should follow some general guidelines.
Tips for the best cannabis packaging
When selling a product, no matter what it is, the packaging is crucial. It needs to be a lot of things, but most importantly it needs to be eye-catching. In the cannabis industry, competition is fierce. You want to promote your product and attract customers to buy from you. There are many details (conscious and unconscious) that customers will consider when choosing a product. Nonetheless, the truth is that most of us consider packaging to be an important part of the product.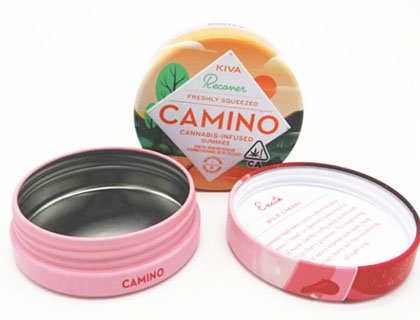 Child Resistant Gummy Tin Box Packaging
Your cannabis packaging needs to tick the box
It needs to be attractive, but it needs to match the true feel of the company. For example, if you are a top-notch company that gives off a sense of elegance and exclusivity, then the packaging needs to reflect that. Everything needs to line up to tell customers who you are and what you stand for. On the other hand, if your company is more relaxed, then your packaging design can be a little more fun. Customers want to be able to recognize your brand when they see it. They will not be loyal to a company with inconsistent values.
Packaging needs to be durable and needs to serve its purpose. Users will want to be able to quickly put their backpacks in the bag. The paper package needs to be sturdy and ideally, it needs to be resealable so that customers can use the original package as a storage option. You don't want your customers to have to worry about the contents falling out of the bag.
You need to make sure your customers have discretion. Not everyone wants people to know they use cannabis. Having packaging that reflects your actual customer base is crucial. Make sure the package is small enough to be inconspicuous, yet large enough to hold the amount it needs to hold. Make sure there is a resealable strip to help preserve freshness and storage, and that the material is strong enough to last a considerable amount of time. It should also be waterproof to keep the contents dry, fresh, and intact.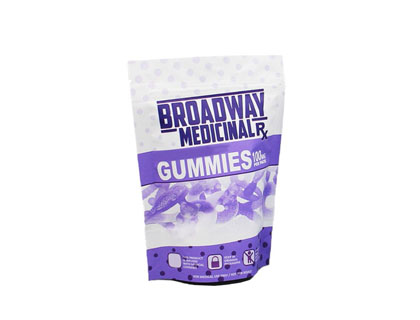 Child Resistant CBD Gummy Pouch Bags
Examples of the best cannabis packaging
As more and more countries legalize the medicinal use of cannabis, more brands are popping up on the market. More and more companies are finding that they need to compete and show their customers that they are the choice they want.
We've already mentioned that the design needs to reflect your company's sensibilities, but how do you manage to achieve this? You can choose from a variety of packaging and design styles.
Paper cannabis packaging mostly comes in the form of pouches. This is a waterproof, almost waxy material that keeps the flower dry and fresh, and it has the resealable strips at the top that we mentioned before. These come in different sizes, depending on the amount contained in the package itself. This type of packaging makes it easy for the user to store, but it can also be placed in a bag, away from sight, without being too "in your face".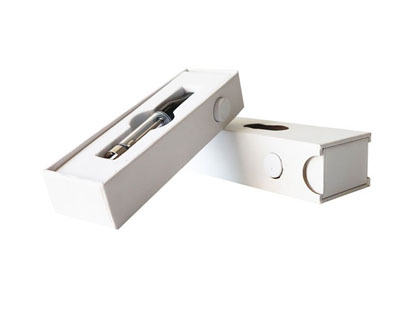 Child Resistant Paper Box For Vape Cartridge Packaging
This type of packaging offers more protection in a glass container inside a cardboard box. Of course, this is the type of packaging that is mainly used with CBD oil to provide additional security. This is the best cannabis packaging to keep your items fresh and safe. It also provides you with storage options beyond the regular packaging. We know that regular cardboard is relatively easy to damage when exposed to moisture, but glass containers can keep your product safe. In this case, the packaging is primarily designed to advertise and keep the glass safe during shipping and distribution. The exterior design can be very subtle and discreet, or it can be colorful; it's your choice.
Elegant gift-style packaging that protects the jar. The main box looks like a display box with the jars placed side by side and labeled according to the contents. This is the best cannabis packaging for upscale clients who like sophisticated and elegant designs.
Kush Packaging is your best source for the best in cannabis packaging, concentrate packaging, and edible packaging at an industry-best price. All of our packaging products can be fully customized to suit your branding needs.