The legal cannabis industry is growing so fast, which is good news for emerging cannabis food businesses. However, it can also be bad news because it means there's a lot of competition in marketing, branding and packaging cannabis foods. You may be thinking of the typical candy or snack packaging, and to stand out from all the other medical marijuana products, you really need to come up with some creative cannabis edible packaging. There are many different options to keep your cannabis food safe, potent and fresh. Which one will help you stand out?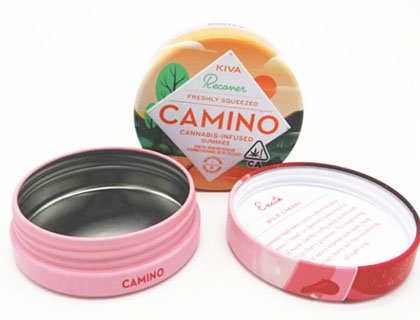 Child Resistant Gummy Tin Box Packaging
Our packaging experts have listed the most creative and interesting ways to package edible cannabis products.
Glass jars - Now, there's a reason why glass jars are classic packaging; they evoke all sorts of good associations for consumers. Glass jars are reminiscent of medicine and candy, and they have an old-fashioned elegance that will make your cannabis food products look appealing. You also don't have to worry about freshness or chemical leaching from glass edible containers.
Polystyrene jars - These small, clear plastic jars are often used for cosmetics or cannabis concentrates like wax or shatter. However, they can make small foods look very upscale. Clear polystyrene jars are great for small hard candies infused with THC or CBD.
Pop Top Bottles - What do we mean by pop top? Just that. You squeeze the side of these plastic containers and the top pops out for easy access, but otherwise stays closed. While they're typically used for pre-rolled cannabis cigarettes, their long, thin shape makes them perfect for making stick candy, fudge, hard candy, or other small, dry cannabis treats.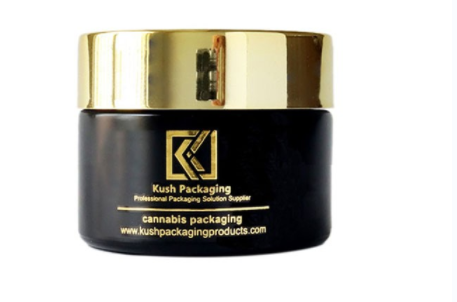 Prescription bottles - One of the hottest branding trends for new cannabis products is the emphasis on the medical aspect of "medical marijuana". You can easily do this by using plastic bottles with prescription caps as cannabis edible packaging. There are even bottles with reversible caps that allow your customers to use a "push to turn" prescription cap or a simple screw cap.
Clear Window Bags - Okay, bags with clear windows seem like the typical way to package regular snacks or candy, but you can use them for cannabis foods. With new or unfamiliar products, people are comfortable with packaging that resembles products they've seen before, so as long as your branding is accurate, clear window bags can be a creative way to showcase and protect cannabis food products.
Printed Mylar Bags - You can also get Mylar bags with locking mechanisms and tamper-resistant features to protect your food. Sounds both boring and simple, right? It's not necessary. You can really stand out from the crowd if you print a design or logo all over your bag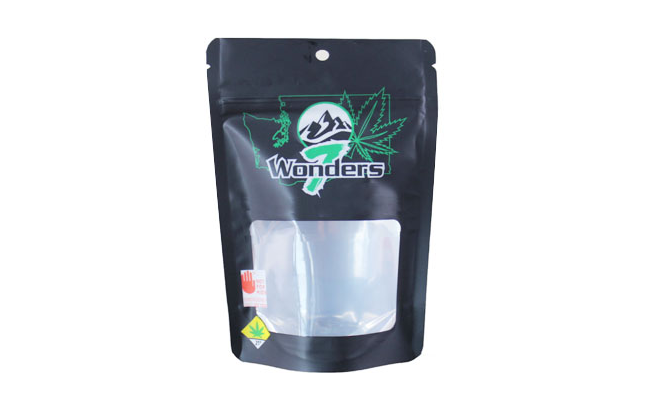 Kraft paper bags - Kraft paper is the dark brown paper used for grocery bags and regular mailing paper. While it may remind you of the brown bags you used to carry your school lunches as a kid, it offers a very cool DIY, small business, eco-friendly look for commercial packaging. Kraft paper conjures up images of simplicity, recycling and nature. This makes it perfect for natural herbal products like hemp food, and your customers will be drawn to that hippie style. Kraft paper with a simple green logo and text looks great too!
Coin envelopes - Such small paper envelopes may seem like an odd choice for cannabis foods, but we're thinking outside the box, right? Coin envelopes can be the perfect edible packaging because they are simple, can be labeled and printed, and are familiar to consumers. Paper envelopes are perfect for small, dry foods that are not too waxy or greasy. Candies like ingredients or hard chocolate would be great in these envelopes. While they may look small, this only means you can control the dosage in each package, as many states require cannabis foods to be packaged separately based on THC dosage.
Are you interested in learning more about types of cannabis packaging? Contact us today to secure an expert consultation!