Product packaging is an important part of any product. It can make or break a sale, and it must be attractive enough to grab the attention of potential customers. Custom pre-roll packaging is an increasingly popular trend in the cannabis industry and offers many benefits to consumers and producers alike.
This article discusses 7 unique benefits of custom pre-roll packaging. Read on for more information.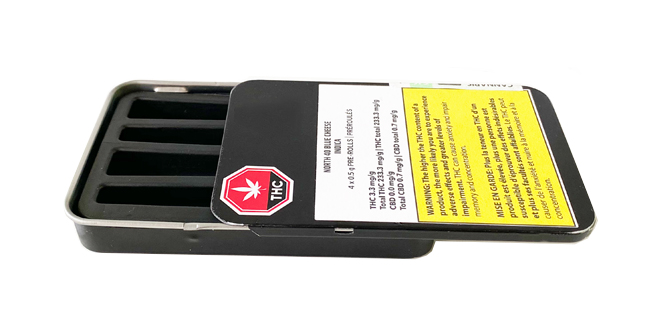 pre-roll packaging
Stand out from the competition

Bespoke front-of-roll packaging is a great way to grab attention in an increasingly competitive market. With so many different products on the market today that can be smoked, pre-rolled cigarettes are becoming increasingly popular. Therefore, custom pre-roll packaging is a great way to stand out from the competition.
Product promotion
Pre-roll packaging is a great marketing tool for the cannabis industry to promote a new product or service. For your product branding, you can add printing that adds versatility to your packaging. For example, use packaging with your company branding in order to increase the brand recognition of your products. Pre-rolled boxes can also help to promote your products on social media.
Portable
Many people use pre-rolled cannabis as medicine, especially for stress and pain relief. Fortunately, pre-rolled cigarettes are packaged like cigarettes and are easy to transport.
Low cost
Bespoke pre-roll packaging is often more affordable and can result in significant cost savings. In addition, pre-roll boxes can be reused or recycled in a number of ways when in use.
Save time
Pre-rolled joints are ready-to-use packaging. Therefore, it saves you the time you spend on grinding, filling, rolling, and sealing. Thanks to its convenience, you don't have to worry about preparation.
Friendly to new users
New medical cannabis patients may not have the experience or knowledge to select, grind and roll. Therefore, it saves you the extra cost of purchasing the equipment needed for other varieties such as bongs, vaporizers, or pipes.
Sturdy and durable
Good packaging ensures that your products are safe and secure through its durable and long-lasting materials. For this reason, you can have a variety of packaging materials to provide your product with strength. You can use tin boxes, glass tubes, or polyester film bags as the best options for pre-roll packaging.
In summary
So if you're looking for a great way to stand out from the competition, then bespoke pre-roll packaging could be just what you need. With these packages, you can promote your brand and products and can generate more revenue.
We can offer you a packaging deal that best suits your business. Feel free to contact us for a free quote.