As Cannabis becomes legal in an increasing number of states, the industry is evolving at a rapid rate. Consequently, it's is becoming similar to other product areas. While some companies have already gained a foothold in the market, others are struggling to establish themselves. The industry is becoming more competitive by the day, and it's become essential for companies to come up with innovative and unique marketing techniques that are effective in differentiating them from their competitors.

The Perfect Blend of Old-School and Contemporary
Cannabis Packaging product packaging is a perfect blend of old-school and contemporary design elements. The product line that comes in this innovative packaging is called "back to basics", and it offers three types of whole buds: Indica, Sativa, and hybrid.
Overall, the brand has opted for a minimalist visual style, with the three colors – yellow, purple, and green – corresponding the with the personality of each bud. For instance, the sativa buds, which are popular for their energizing effects, come in a vibrant, mustard-like yellow package. Indicas, known for their soothing effect and dark buds, are represented by a rich grape purple. Hybrids, which are a blend of both indicas and sativas, are personified by lime green.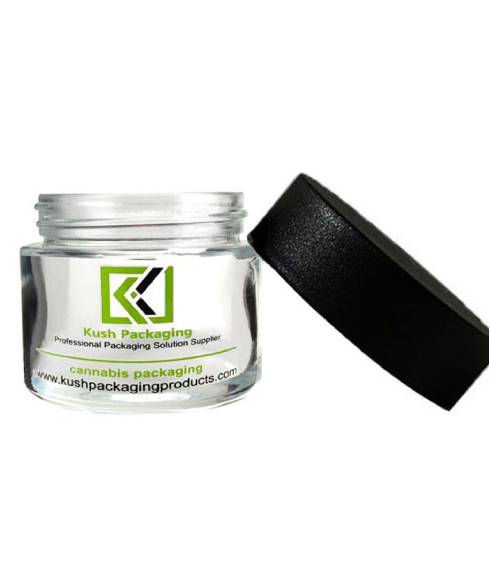 Clear Child Resistant Bags
And of course, the monochromatic jars containing the buds come in a retro VHS-inspired color-matched box complete with a sleeve cover that slides out. Perhaps Seth Rogan wanted customers to feel like they were buying one of his old movies. Regardless of the thought process behind the design, we have to say that the effect is profound. The brand has become instantly recognizable thanks to its innovative packaging, which is unlike any other cannabis product on the market.
Looking for An Innovative Packaging Design for Your Product?
we work closely with our clients and help them come up with label designs and application that fits their product and brand perfectly. However, that's not all we do. In fact, a one-stop shop for all your packaging needs. From container and cap, to design, label and application – we provide everything.
We also offere environmentally friendly packaging solutions, including whole sale metal containers, clear glass jars, Clear Child Resistant Bags, and more. Our recyclable and eco-friendly plastic packaging solutions have helped hundreds of pharmaceutical and nutraceutical companies succeed.