There is a wide range of cannabis products that are becoming increasingly popular due to their endless benefits. They have many health benefits, such as helping to relieve chronic pain, reduce weight, improve lung capacity and much more. Cannabis concentrate jars help to package cannabis extracts and focus on ensuring their safety during handling and transport.
They come in various shapes and sizes, depending on the product. They prevent cannabis products from bumping into each other during transport. Let's explore the market for these products in the United States.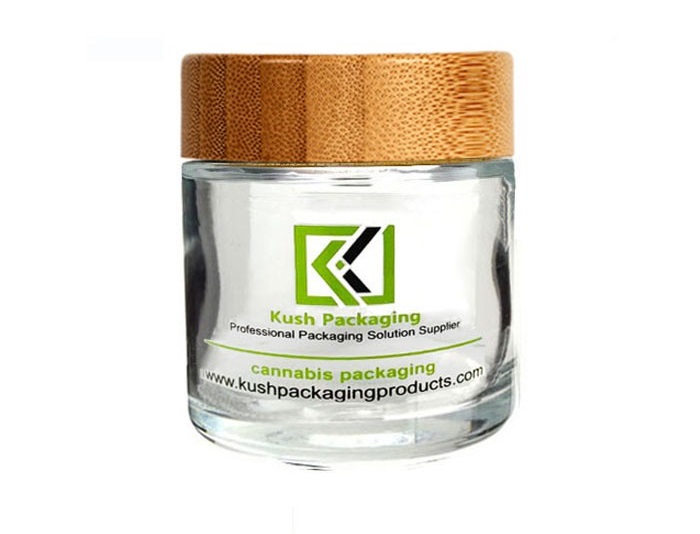 3oz glass weed jar with child proof bamboo lid
Health benefits
Cannabis Childproof cannabis products are available in jars. Cannabis contains products such as CBD and THC, which affect the brain and help it function better than ever before. Manufacturers extract and concentrate these two chemicals and then process them through a short distillation process to increase usage.
The by-products of cannabis help to relieve chronic body pain. According to one study, they help to regulate the body's insulin and effectively control calorie intake. As a result, they can be effective in aiding weight loss. Due to its effect on insulin, it can help to avoid or regulate diabetes.
According to the American Alliance for Medical Cannabis (AAMC), they are associated with stabilising blood sugar levels, lowering blood pressure and improving blood circulation. The plastic concentrate containers hold the cannabis extracts and oils that safely reach the consumer.
They also help with the pain associated with arthritis. There are many other health advantages as people want them to be legalised. Customised cannabis boxes can help increase their sales.
Cannabis drinks
Cannabis drinks have not yet reached the heights of the mainstream, but are becoming increasingly popular. The best known and most popular foods are weed brownies, pot biscuits and cannabis fudge. They face legal trouble as children may inadvertently take them. After getting legal permission, the company wanted to sell cannabis chocolates. It has now become a trend. Chocolate-based polyester film bag packaging can wrap such products and promote them.
This is the cannabis market in the United States as of now. Cannabis boxes help to store, handle and transport cannabis concentrates and oils, and are also childproof, making them popular in the US market.
KUSH Packaging's straight sided glass jars are paired with our childproof bamboo lids, a plastic free packaging solution. The high quality bamboo lids come with an aluminium foil induction liner that keeps air out for maximum freshness. Or contact us to customize a cannabis concentrate bottle for your product.