Mylar is a stretched polyester film that is used in applications such as space blanket material, emergency blanket material, foil balloons as well as mylar labels and equipment tags. It is clear that this material is strong, versatile and multifunctional. Its many remarkable properties make it suitable for a variety of commercial uses.
This naturally transparent material is an electrical insulator with high tensile strength. These two qualities make it ideal for demanding industrial applications. Because it acts as a barrier to gases and odours, mylar is often used to provide containment and protection. It is also chemically stable, which makes it reliable, durable and safe in a wide range of applications. A popular commercial application is the Mylar bag, which is known for its resilience in harsh conditions.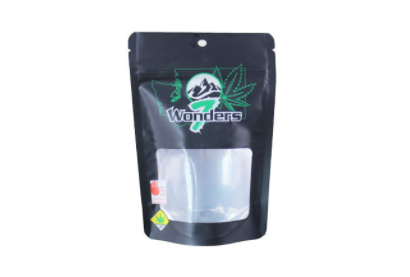 1g Child Resistant Weed Packaging Mylar Bags
Properties of Mylar
What can Mylar be used for? What are some of Mylar's properties? Firstly, it is resistant to oils and solvents, allowing it to retain its strength in wet environments. It can therefore be relied upon regardless of the weather or the substances around it.
For aesthetic purposes, it offers clarity, excellent printing characteristics and is abrasion resistant. Thanks to these two features, the Mylar bag will never lose its clarity and smooth appearance.
Find out more about our Mylar bags, which are ideal for cannabis storage.
We started as an industrial flexible plastic packaging manufacturer, designing and producing different types of packaging bags for food & beverage and Based on success in the industrial flexible packaging, we expanded our business to cannabis packaging and have become a professional cannabis packaging solution supplier.
Polyester film bags are a very popular type of floral cannabis packaging. From cannabis flower packaging bags to child-resistant export packaging, we can produce odour-proof mylar bags for cannabis products in a variety of laminated materials, styles, sizes and colours to meet all your cannabis packaging needs.
Click here to request your free quote today, or call +86 186 6977 0879 to speak to one of our experts.